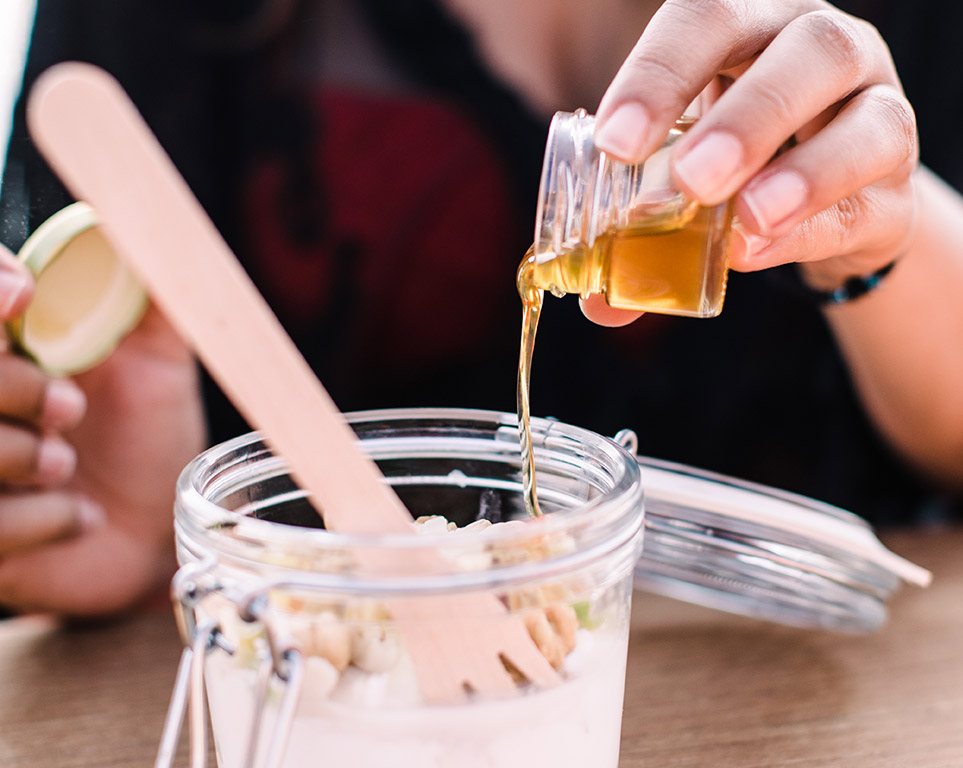 The Greek wedding tradition of honey treats
As part of a tradition coming from ancient Greece, wedding honey treats have their roots deep in the Greek mentality. The honey was viewed as a symbol for fertility and abundance and with this "power" it was served to the newlyweds and in some cases also to the wedding guests, as a wedding treat.
In some areas, right after the ceremony the happy couple goes right away to their home. There, their mothers are waiting to give them honey with walnuts on almonds. Honey for fertility, and walnuts because they – breakable in four parts – represent the bride and groom and their families. Another explanation for this delicious combination of flavors is that the sweet taste of honey and the bitter taste of walnut or almond symbolize the common joys and sorrows that are coming to the couple's way.
Around the Cyclades and in Crete, and of course in Milos, another honey wedding treat is very popular, the one called "kserotigano". It is a fried delicacy which consists of dough, honey and sesame. Equally popular and enlaced with the wedding ceremony is the Milean sweet treat called "Koufeto". Pumpkin cooked with sugar turns into this confectionary, which can last for months and a small teaspoon of it is enough to fill you with sweetness. In other areas the delicious "pasteli" is offered (honey and sesame form this amazing ancient energy bar).
Are you thinking of the best honeymoon experience? Choose our honeymoon cruise service and feel the authentic Greek traditions in a modern luxurious way!